Welcome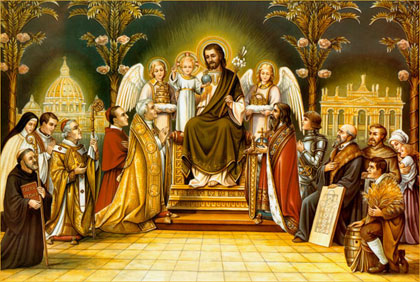 St. Joseph, Patron Saint of the Universal Church, ora pro nobis!
Pray for Fr. Wagner
Please keep Fr. Wagner, Priest Administrator of Holy Rosary and Visitation, in your prayers. On Tuesday, April 10, Fr. Wagner suffered a major brain hemorrhage and the location makes it inoperable. He is in critical condition. Please pray for his family, and the parishioners of Holy Rosary and Visitation too.
Prayer vigils will continue to be held at 7:00 p.m. every evening alternating between Holy Rosary and Visitation parishes, ending on April 24. The prayer vigil will be at Visitation tonight, April 21, and on April 23. The prayer vigil will be at Holy Rosary Church on April 22 and 24. After April 24, each parish will individually plan prayer gatherings to pray for Father Wagner. Visitation Parish will begin holding a Holy Hour every evening between 7:00 p.m. and 8:00 p.m., beginning Wednesday, April 25.
Visitors
If you are a visitor to St. Joseph Catholic Church, we are happy to have you join us. All Masses at Saint Joseph are offered in the Tridentine Rite, in accordance with the liturgical books of 1962. Blue booklet missals are available in the pews to help you follow along with the Latin Mass. The readings can be found in the bulletin available in the vestibule.
New Parishioners
Please take a blue registration form from the vestibule if you would like to register as a parishioner at St. Joseph.
Choir Members Wanted
Sacred music has a very important place in the worship of the Church. Having beautiful sacred music can only be achieved through much dedication on the part of the choir. New members are always welcome. Men are particularly needed at this time. If interested or if you would like some more information, please contact (please be sure to write "Choir" in the subject line). Rehearsals are currently on Sunday mornings from 9:15-10:15 in St. Joseph's Hall (a.k.a. the basement).
Pray for Our Pastor and Our Parochial Vicar
Please remember to keep Fr. Stinson, FSSP and Fr. Insco, FSSP in your daily prayers.
A Prayer for Priests
O Jesus, Eternal Priest, keep Thy priests within the shelter of Thy Sacred Heart, where none may touch them. Keep unstained their anointed hands, which daily touch Thy Sacred Body. Keep unsullied their lips, daily purpled with Thy Precious Blood. Keep pure and unworldly their hearts, sealed with the sublime mark of the priesthood. Let Thy Holy Love surround them from the world's contagion. Bless their labors with abundant fruit, and may the souls to whom they minister be their joy and consolation here and their everlasting crown hereafter. O Mary, Queen of the Clergy, pray for us; obtain for us many holy priests. Amen.
Mass Times
Sunday
8:00 AM Low Mass
10:30 AM Sung Mass
Monday - Thursday
Friday
Saturday
Confessions
30 minutes prior to each Mass
Devotions
The Angelus or Regina Caeli is prayed after Mass each Sunday
Exposition with Benediction following the evening Mass on every Friday
The Dolours Rosary will be prayed on Friday during Exposition
First Saturday Expostion with the Litany of Loreto to follow the 9:00 AM Mass
Litany to St. Joseph is prayed after the Wednesday morning Mass for the needs of the parish
Rosary prior to every Mass
Terce prayed after Mass Monday through Thursday
Important Dates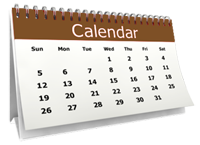 Fraternitas Sacerdotalis Sancti Petri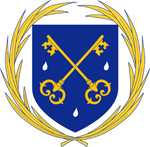 FSSP