About Us
Founded in 1911 as a Slovakian parish, Saint Joseph is a historical Catholic church in Tacoma, WA served by the Priestly Fraternity of St. Peter (FSSP). The FSSP is a society of Apostolic Life of Pontifical Right instituted by Pope John Paul II in 1988. All Masses and Sacraments are performed in the Latin usus antiquior of the Roman Rite, in accordance with the liturgical books of 1962, as expressed in the Motu Proprio Summorum Pontificum of Pope Emeritus Benedict XVI. We are thankful to the long-time parishioners of Saint Joseph for graciously opening their doors to the South Sound Latin Mass community and to Archbishop Sartain for making it possible. May we grow to be a vibrant parish, bringing greater glory to God.
Pastor
Fr. Michael Stinson, F.S.S.P.
Parocial Vicar
Fr. Caleb Insco, F.S.S.P.
Parish Staff
Bookkeeper: Karen Kralovic
Choir Director: Matthew Ley
Food Bank: Joan Faranda
Organist: Sarah Duffy
Outreach: Mary Ann Coble
Pro-life Coordinator: Debbie Weber
Secretary: Sandra Whelan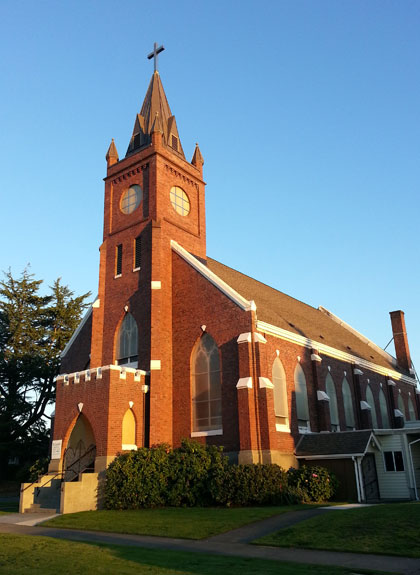 "Nothing seems tiresome or painful when you are working for a Master who pays well; who rewards even a cup of cold water given for love of Him."
~ St. Dominic Savio ~