Welcome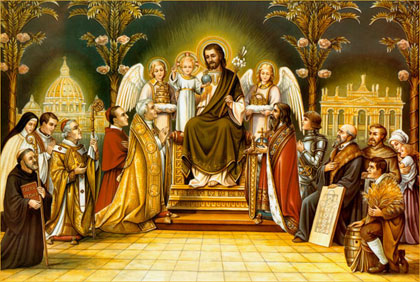 St. Joseph, Patron Saint of the Universal Church, ora pro nobis!
Fall Rummage Sale
Our annual fall rummage sale will be Friday and Saturday, September 29 and 30, from 10:00 a.m. to 3:00 p.m. The sale collection will be limited due to a shortage of storage space. We will collect your gently used and clean clothing items and small household items for sale beginning Wednesday, September 20, through Thursday, September 27. Wednesdays are the best days to drop things off as the parish office is staffed. We are always in need of help, there are many areas in need, setting up, working the actual sale, and of course taking down at the end. Any help is greatly appreciated. Proceeds will allow the ladies altar society to continue their ministry which is the care of our beautiful church in many ways
Our Lady of Fatima Rosary Processions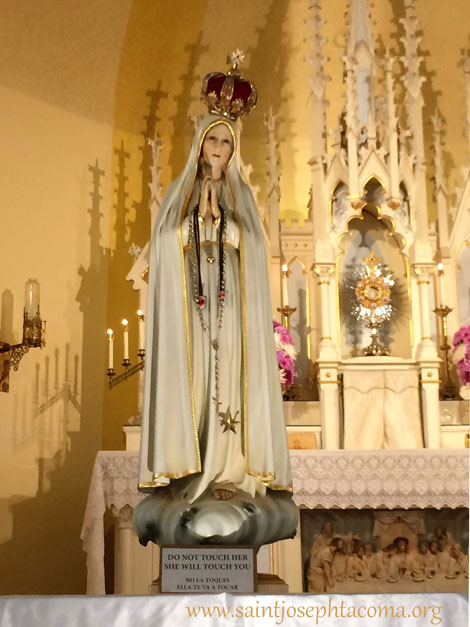 On the 13th of each month from May to October, we will have a rosary procession in honor of Our Lady of Fatima, following Mass. Please join us in honoring Our Blessed Mother.
Ideas for Honoring the Blessing Virgin Mary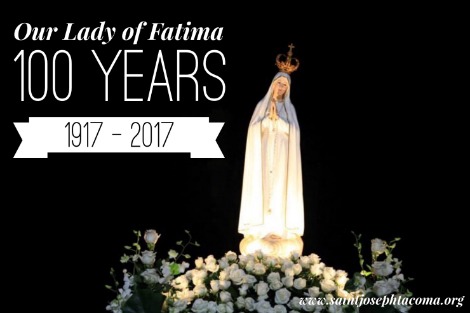 "O my Jesus, forgive us our sins, save us from the fires of hell, and lead all souls to heaven, especially those most in need of Thy mercy. "
~ Prayer taught to the 3 shepherd children by Our Lady of Fatima ~
This year marks the 100th anniversary of the apparitions of Our Lady of Fatima. Our Lady came down from the glory of Heaven to warn us of dire consequences if her children did not turn away from sin and back to God. The most important resolutions we can make in 2017 are Marian ones. By picking one, two, or more of the resolutions listed below, we are guaranteed to have a year filled with Mary's special presence, protection, and the greatest of graces.
Pray the rosary reverently every day on your knees (if possible) meditating on the mysteries as Our Lady requested.

Make or renew a Total Consecration of oneself to Our Lady as taught by St. Louis de Montfort.

Wear the Brown Scapular of Our Lady of Mount Carmel as Mary requested.

Wear the miraculous medal as Mary requested.

Pray the three Hail Marys devotion.

Say a Hail Mary every time the clock strikes a new hour.

Say a Hail Mary before every action.

Pray the little office of the Blessed Virgin Mary.

Pray the Little Crown of the Blessed Virgin Mary as recommended by St. Louis De Montfort.

Pray the Dolours Rosary and meditate on the seven sorrows of Mary.

Invoke the holy name of Mary frequently and reverently.

Read books to increase your love and devotion for Mary like: True Devotion to Mary, The Glories of Mary, and The World's First Love: Mary Mother of God.

Before leaving the house ask yourself would Mary wear or approve of this?

Venerate your favorite image of Mary and put fresh flowers and blessed candles in front of it.

Participate in a Marian pilgrimage, especially to Fatima.

Offer up all your actions, prayers, sacrifices, etc. in honor of Mary and her intentions.

Fast on Tuesdays and Fridays in honor of Mary.

Go to daily Mass as often as possible in Mary's honor.

Observe the "Five First Saturdays" devotion as requested by Our Lady of Fatima.

Refrain from all unnecessary work on Sundays and don't shop for anything unless it's a medical emergency as requested by Our Lady of LaSalette.
Visitors
If you are a visitor to St. Joseph Catholic Church, we are happy to have you join us. All Masses at Saint Joseph are offered in the Tridentine Rite, in accordance with the liturgical books of 1962. Blue booklet missals are available in the pews to help you follow along with the Latin Mass. The readings can be found in the bulletin available in the vestibule.
New Parishioners
Please take a blue registration form from the vestibule if you would like to register as a parishioner at St. Joseph.
Choir Members Wanted
Sacred music has a very important place in the worship of the Church. Having beautiful sacred music can only be achieved through much dedication on the part of the choir. New members are always welcome. Men are particularly needed at this time. If interested or if you would like some more information, please contact (please be sure to write "Choir" in the subject line). Rehearsals are currently on Sunday mornings from 9:15-10:15 in St. Joseph's Hall (a.k.a. the basement).
Pray for Our Pastor and Our Parochial Vicar
Please remember to keep Fr. Stinson, FSSP and Fr. Insco, FSSP in your daily prayers.
A Prayer for Priests
O Jesus, Eternal Priest, keep Thy priests within the shelter of Thy Sacred Heart, where none may touch them. Keep unstained their anointed hands, which daily touch Thy Sacred Body. Keep unsullied their lips, daily purpled with Thy Precious Blood. Keep pure and unworldly their hearts, sealed with the sublime mark of the priesthood. Let Thy Holy Love surround them from the world's contagion. Bless their labors with abundant fruit, and may the souls to whom they minister be their joy and consolation here and their everlasting crown hereafter. O Mary, Queen of the Clergy, pray for us; obtain for us many holy priests. Amen.
Mass Times
Sunday
8:00 AM Low Mass
10:30 AM Sung Mass
Monday - Thursday
Friday
Saturday
Confessions
30 minutes prior to each Mass
Devotions
The Angelus or Regina Caeli is prayed after Mass each Sunday
Exposition with Benediction following the evening Mass on every Friday
The Dolours Rosary will be prayed on Friday during Exposition
First Saturday Expostion with the Litany of Loreto to follow the 9:00 AM Mass
Litany to St. Joseph is prayed after the Wednesday morning Mass for the needs of the parish
Rosary prior to every Mass
Terce prayed after Mass Monday through Thursday
Important Dates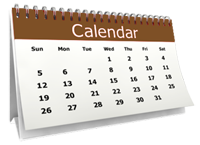 Annual Catholic Appeal
DONATE NOW!

Fraternitas Sacerdotalis Sancti Petri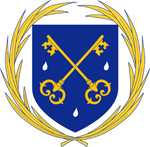 FSSP